Other parts of this series:
---
In this blog series so far, I've argued that there is no 'one-size-fits-all' approach to compliance. I introduced four characteristics of compliance learning and discussed the first one—individually relevant learning—as an important method of personalizing rules and regulations. In this post, I'll discuss the second characteristic of compliance learning.
High-impact learner experiences through social, workplace and media-rich digital learning
In an increasingly digital world, it makes sense for organizations to adopt digital learning experiences. Your employees are already using digital media to augment their learning outside the workplace, so why not keep up with and reap the benefits of new learning technologies from the inside?

Some new innovative learning channels include dynamic media-rich content; serious games, simulations, collaborative learning, and micro-action initiatives. Let's take a closer look at what each channel entails:
Dynamic media-rich content
The graduate market is a fully digital market, according to recent Accenture research, with 76 percent of graduates saying they expect digital technology to improve their work experience. In 2015, nearly 75 percent of graduates said that they use mobile apps, YouTube and other social platforms to follow stories while they're 'on the go'. Video is one of the most powerful mediums to convey information, engaging multiple senses and allowing for knowledge to be retained more effectively.
Accenture has also harnessed the power of video to anchor learning through TV mini-series-style productions. Series like Hackerland—which tells the story of cyber criminals targeting businesses—are effective learning channels because they engage learners through unfolding storylines, compelling characters and drama.
Serious games
Gone are the days when people scoffed at gamers for being 'lazy' or 'time wasters'. Organizations are quickly realizing the benefits of games as a medium that presents learning in a way that challenges and motivates employees. The value of gamification is legion: employees are more engaged when something is presented as a competition; decisions made during the games can point out actions needed to influence their behavior; and repetition helps to embed behaviors.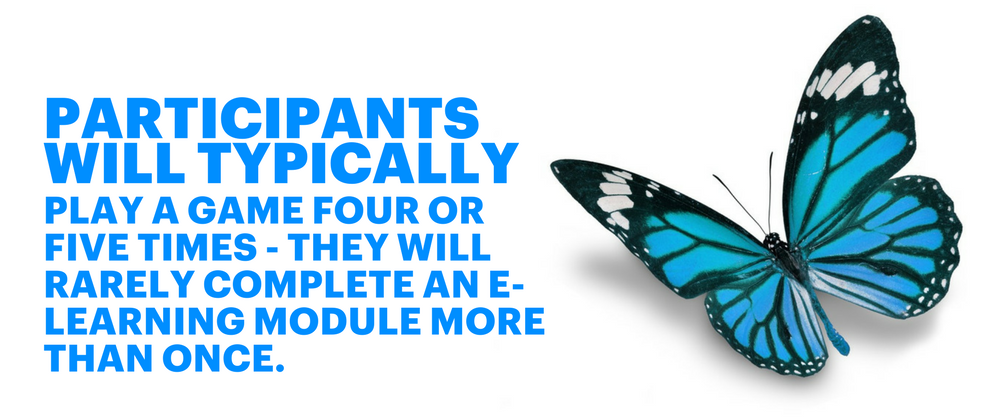 Simulations
Simulations allow users to learn in a risk-free environment, and are especially well-suited to FS organizations in the application of complex, role-based compliance learning.
Employees can, for example, engage in critical learning in a non-critical environment, through augmented and virtual reality technologies. These immersive technologies help learners to navigate more complex, nuanced behavioural scenarios that include avatars, video, audio, movement and even virtual touch.
Collaborative learning
The value of collaborative learning platforms—such as Yammer, Jive, SAP JAM, Slack and Facebook at Work—are twofold. They host user-generated content like blogs, posts and videos, while at the same time creating a safe space where employees feel free to ask each other questions and connect with peers and experts.
Micro-action initiative
Accenture's 30-day challenge is a great example of how change in behavior is reinforced through small, daily actions that become embedded habits over a longer period of time.

In this post, I discussed the different innovative learning channels that FS organizations can adopt in their compliance learning programs. For a more in-depth discussion of the topic, download the latest report, or read an article on how insurers can use virtual reality to re-skill their workforce.