Insurance in the digital age consists of multidimensional interactions, but are employees equipped with the proper tools to meet the ever-rising challenges of a digital landscape?
Accenture's Technology Vision 2017 found that the future of work has already arrived, and digital leaders are fundamentally reinventing their workforces. Why? Because consumers are already living in the future, and they want insurance that is personalized, immediate, and convenient—living services at the touch of a button.
What does this mean for financial services employees? How can insurers ensure that their workforce has the appropriate skills to meet these rising expectations and to keep up with the speed and scale of digital transformation?
Enter Virtual Reality
At Accenture, we believe the answer to organizations' training challenges lies in virtual reality (VR) learning. Accenture's VR programs make immersive learning agile and accessible for a range of training purposes. Watch the video on Virtual Reality Learning in the Financial Services Workplace:
What are the benefits of VR learning?
The real-time, interactive 3D experience means employees engage is a training program that is compelling, interactive, and empowering. They are in the driver's seat of their own customized education, and the result is increased discovery, engagement, and knowledge retention. This is why Accenture is helping financial services organizations implement their own VR learning experiences; to create an industry where service provision is streamlined and perfected through programs that enhance, among other things, real-time problem-solving skills.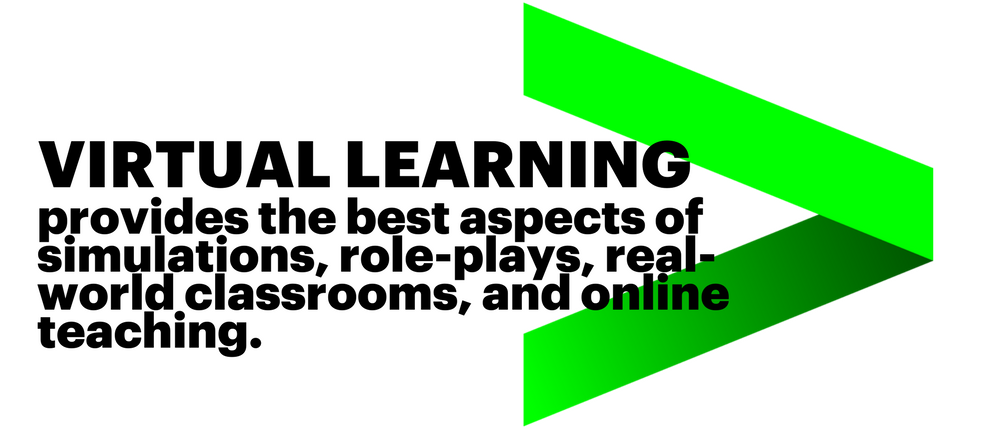 The time is now for the financial services industry to embrace the power of virtual reality to transform the workforce.
To learn more about the future of workforce training, visit the blog posts in the Accenture Future of Learning series, or follow the links below for more virtual reality innovations: