Other parts of this series:
---
Few financial technologies in recent years have created quite the same stir as the blockchain—and for good reason. Much more than just the technology behind the cryptocurrency Bitcoin, blockchain has the potential to be a game-changer for financial services industries. In this series, I will explore how blockchain use is progressing in the banking industry.
The ways in which blockchain and distributed ledger technology (DLT) could transform the financial services industry are enticing to companies constantly on the lookout for lower costs and greater efficiency. If fully adopted, blockchain will enable banks to process payments more quickly and more accurately while reducing transaction costs and the requirement for exceptions.
However, we are not there yet. To capitalize on the blockchain potential, banks need to build the infrastructure required to create and operate a true global network using solutions based on this transformative technology.
To get an idea of where we are in the evolution of the global transaction banking markets, Accenture recently commissioned a survey of 32 banking professionals at large or global banks in the United States, Canada and Europe. Among others, the survey sought to answer the following questions:
How is blockchain use progressing?
What is critical to blockchain adoption?
What can we expect in the years ahead?
Not surprisingly, the survey results indicated that blockchain use is top of mind among banking executives who lead payments businesses. In fact, nine out of 10 executives who participated in our survey said their bank is currently exploring the use of blockchain in payments.
Survey question: Are you currently exploring the use of blockchain/distributed ledger technology in payments?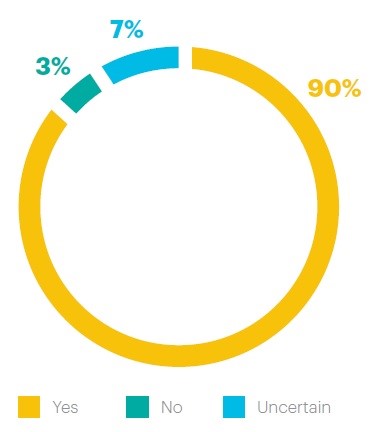 Despite their enthusiasm for and interest in blockchain, many banks are still considering where to use it, and most banks we surveyed are still in the early stages of adoption, with about three-quarters either involved in a proof-of-concept (POC), formulating their blockchain strategy, or just beginning to look into it.
Banks' current stage in blockchain adoption.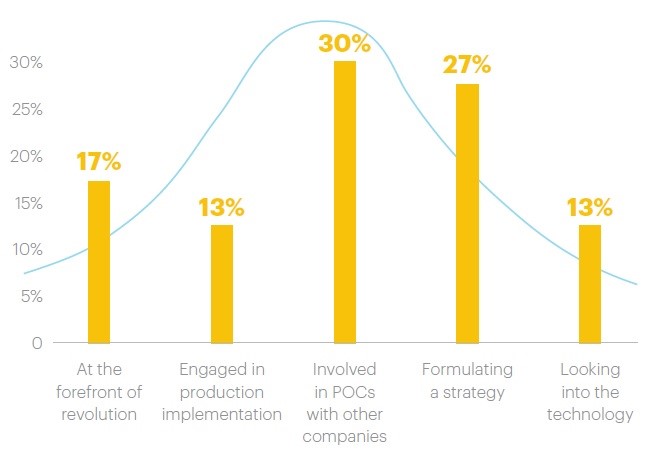 Many of these banks said they are actively investigating various use cases to determine how they can use blockchain to achieve cost benefits and drive new revenue. They're also trying to determine where they should focus time and resources, whether the technology and the industry's perception of it are ready for a commitment to it, and which sectors or products they should target to get the best return on investment.
As one executive put it: "We are exploring right now, not experimenting."
In my next post, I will take a look at the formal network that will be required to facilitate global accessing and clearing of payments.
For more information, I invite you to take a look at the Blockchain Technology: How Banks are Building a Real-Time Global Payment Network report.