Other parts of this series:
---
Risk management poses a balancing challenge for insurers. Faced with emerging threats, new technology and talent scarcity, risk leaders nonetheless need to safeguard a business that is also transforming rapidly.
How can they accomplish this?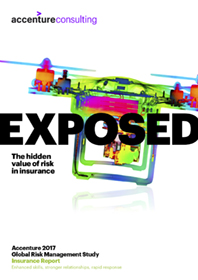 Over the years, our Global Risk Management Study has illustrated that this balancing act never has been easy for financial services firms. Back in 2009, risk resources were in short supply. Within two years the function had grown enough that headcount was on the rise, but even two years later specialized talent was lacking. By 2015, data specialists were in high demand.
As of 2017 and our most current study, the 2017 Global Risk Management Study, insurance risk managers are challenged by a shortage of talent—specifically, workers skilled in new technologies and the most current data management practices.
Almost by definition, the lack of skills around emerging technologies will always be an issue.
But, undeterred, insurance risk leaders have been building their teams over the past handful of years. Despite shortages in emerging tech talent and other specialty areas, they are working to assemble well-skilled teams. In the past few years demand for the right risk skills has intensified—and survey respondents report strong progress around data analytics and risk management talent.
Day to day, risk managers for insurance are looking to build teams that are balanced across a mix of needs. New tools and processes change the way risk teams interact with the business, as well as with alliances, regulators, customers and other external stakeholder. As tools and processes evolve, so talent requirements evolve.
Insurance risk leaders can address talent concerns by pursuing some of these steps:
       Bringing in staff from other areas of the business to enhance credibility/facilitate relationships.
       Hiring from diverse disciplines, including economics, law and engineering.
       Blending old and new, e.g., creating centers of analytics excellence that pair senior actuaries and risk leaders with a new generation of tech savvy protégés.
We touched here on finding the right talent to connect with a variety of internal and external audiences. In my next post, we'll take a closer look at the integration challenge.