---
We have a perception gap when it comes to achieving gender parity. Many men believe we have reached parity and many women believe we have not. When it comes to gender equality in the workplace (particularly as it relates to salary parity and promotional or leadership opportunities), the perception gap makes itself known through a belief that gender parity has been reached, when the fact is we still have a way to go.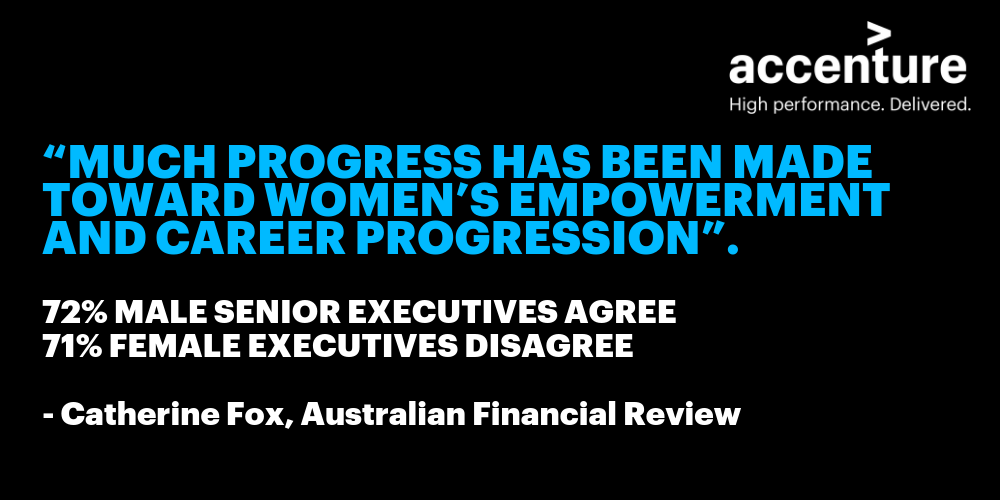 The research confirms gender disparity still exists. However, over time―as initiatives to resolve it have become commonplace in many work environments―a difference of opinion has developed between men and women in terms of how much progress has actually been made toward "getting to equal." In fact, there's considerable evidence that men and women view the achievement of gender equality in the workforce in fundamentally different ways. Generally speaking, men tend to believe that gender equality has been reached and women do not.
The ins and outs of the gender parity perception gap
If you don't believe a problem exists, you're not going to be an active participant in resolving it―and you could even become a roadblock. For example, men in positions of power who believe women not only enjoy an equal opportunity to join the leadership ranks but have also done so to the same extent as men are unlikely to support the promotion of more women to these ranks.
It turns out that there are a host of contributing factors that support the perception gap. In many cases, a lack of transparency into organisational data that shows the current state of gender parity is to blame. In other cases, it's more complex―driven by different interpretations, expectations, and ways of viewing the world. Fundamentally, gender disparity―and perceptions about it―remain an organisational culture issue.
What the perception gap means to the financial services industry
As I shared in my blog series on the economic case for gender balanced leadership, the financial services industry is making gains toward gender parity. However, recent research indicates the perception gap is putting these gains at risk.
While workers recognise that bias in the financial services corporate culture continues to hold women back, there is a difference of opinion between men and women (both senior and entry-level employees) as to whether or not the industry is making sufficient progress in eliminating this bias. Men tend to think women now have an equal opportunity to rise to the top, while their female counterparts disagree. This disconnect puts firms at a disadvantage when it comes to attracting and retaining top performers.
Unpacking a complicated problem
In this three-part series, I'm going to explore the issues and implications around the perception gap in the hope of furthering dialogue about how financial services firms, and others, can bridge the perception gap to accelerate getting to equal. In my next post, I'll delve more deeply into the evidence that indicates the perception gap is a potential gender parity disabler for the financial services industry.
For more information on creating a gender-equal culture, please see When She Rises, We All Rise.