Swift-moving technology has made this a critical time for financial-services organizations. Banks, for example, recognize that a new digital reality is quickly transforming their customers' day-to-day banking experience from the physical to the technological. Sophisticated banking services now operate behind the scenes, almost as an "invisible hand" to easily and efficiently execute a satisfying banking experience.
Transforming to a digital banking experience has become a priority on the agendas of most organizations, with internal resources now being realigned to build new skills and operate with a "digital mindset."
Organizations are finding it difficult to transition current workforces to their need roles – whether it's learning new skills, adopting new ways of doing things or behaving in an agile and adaptable manner. While reinventing an existing workforce will always be a challenge, it is compounded by the scarcity of the right digital skills in a marketplace in which banks compete fiercely for talent. An ASEAN CIO cited a "digital workforce" gap of 250 people within the 700-person staff required to execute the organization's transformation agenda over the next 24 months.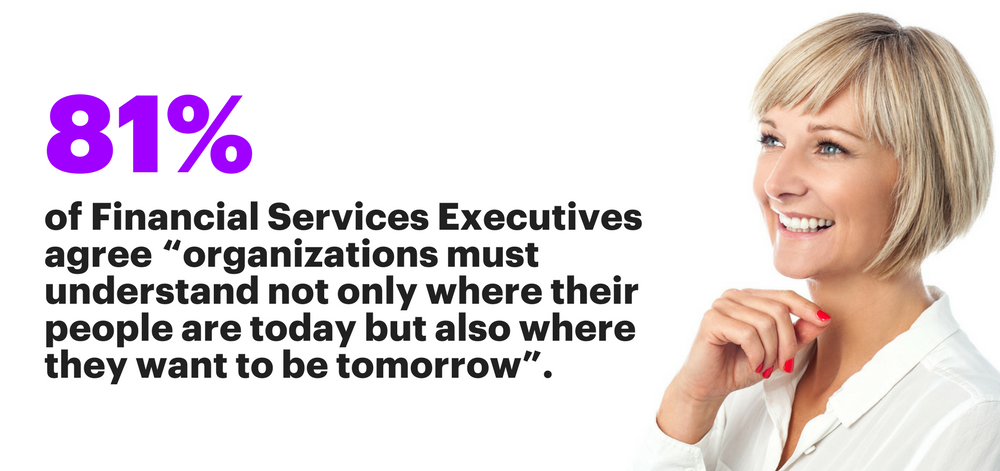 This need is becoming more urgent. Organizations competing for the same talent pool are exploring ways to differentiate themselves beyond the usual rewards to attract digital talent. In this climate, the value of the workplace experience is becoming a differentiation factor. In fact, 56 percent of human resource professionals say they are striving to enhance their workforce experience.
The benefits of a happy, engaged workforce extend beyond simply attracting talent, though. Studies show companies with highly engaged workforces are rated 10 percent higher by customers, are 147 percent more profitable and reap 22 percent more productivity from those workers than from traditional workforces.
To enhance their appeal to the best and brightest and create an engaged workforce, organizations frequently develop an employee value proposition (EVP). Properly done, an EVP can reveal the particular strengths of a bank or insurance company and help build a brand that attracts employees and customers alike. But first, the organization must understand the talent problems that an EVP can address.
So, what are the common talent issues?
Competition. The pool of people with certain digital skills is small, so banks or insurers wishing to convert to digital operations must compete for the same rare talent
Engagement. Employees not fully engaged can have difficulty learning new skills and understanding how to navigate new operations, leading to lackluster job performance and low customer satisfaction.
Retention. High attrition rates require the organization to keep recruiting and training new people, instead of moving ahead with employees who already have industry and institutional knowledge. This drains resources and impedes momentum.
Multigenerations. Generational needs are changing. To enable harmonious customer and workforce interactions, organizations must adapt to disparate cultural expectations. Soon there will be a force of Baby Boomers working alongside Gen Xers (family-oriented, entrepreneurial, individualistic), Gen Yers (tech savvy, desiring feedback, Internet-addicted, confident) and, starting next year, Gen Zers (digital natives). Looking ahead, Millennials will dominate the workforce by 2020. Getting the most from each generation is complicated and challenging.
These issues have become more critical now as banks and insurers review their digital agendas to decide their futures, including how they will be organized, what is the nature of work to be executed and who will actually do the work. That's why 81 percent of financial services executives surveyed agreed that "organizations must understand not just where their people are today, but also where they want to be tomorrow." Creating an effective EVP addresses the talent question by helping organizations make and deliver on a promise of job satisfaction so they can attract, train and retain the workforce they will need.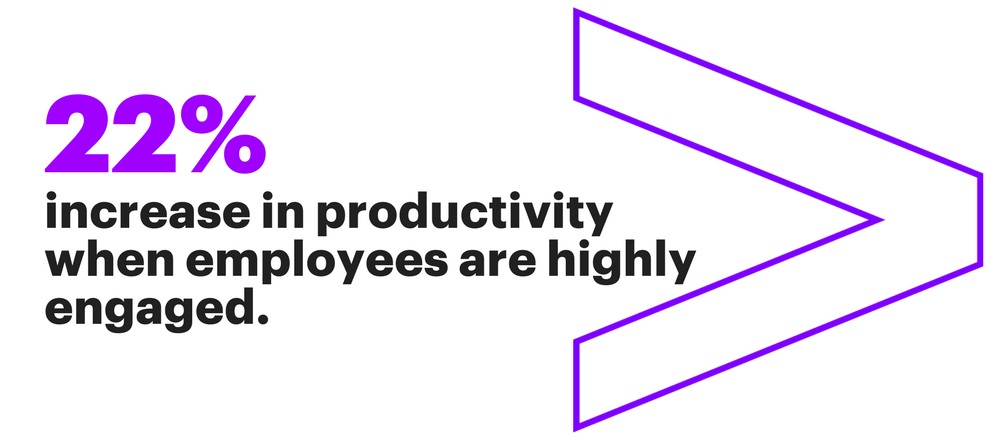 Specifically, what does an effective employee value proposition (EVP) offer the digital workforce of the future?
Accenture has investigated the factors that are most relevant to creating and keeping a talented workforce and determined that six categories are most important to employees throughout the organization:
Leading in the New: Employees value organizations whose leaders are in the vanguard of their organizations' digital transformation. Prospective employees want to be part of market-leading institutions, which is just one reason for making digital transformation a priority. Activities, such as publicly announcing investments in digital technology and regularly launching enhancements to the digital customer experience, are important drawcards for prospective employees who want to be part of leading-class institutions.
Long-term growth opportunities.Offer employees career paths with opportunities for acceleration, not just jobs. Provide opportunities for them to enhance skills and grow with the organization.
Nature, quality and alignment of work

. Employees are more engaged when their work is aligned with their talents, skills and interests.They want opportunity to refresh their existing skills and develop new skill sets.

Collaboration and Teaming.

Employees want to work with others who take pride in good work and who treat them fairly and respectfully. It is satisfying to work jointly on outcomes that enhance the customer and employee experience. 

Brand reputation and digital environment.

People are attracted to a company known for fostering a culture of innovation and where the workplace experience encourages innovation and stimulates a digital mindset.

Monetary and nonmonetary rewards.

Salary is important, but it's only part of the reason people work. Companies that nurture and reward the required new behaviors and are willing to share in financial success of digital commercialization usually have better retention.
How can organizations differentiate their employee value proposition (EVP)?
These six categories form the positive framework on which an EVP is built, but each company should flesh it out according to its own unique history, culture and strengths. It needs to be honest and a little aspirational as the organization speeds toward transformation. Also, it should be aligned with the organization's current reality, future vision, core values and strategy.
Companies often use both quantitative and qualitative research – including surveys, focus groups, individual interviews, exit interviews and customer feedback – as part of the process of building an accurate EVP. Honest responses from employees, managers, customers and competitors can provide insight into the organization's current reality and future change needs. Meanwhile, benchmarking internal results against industry trends can help the organization understand where it stands in relation to competitors.
As the EVP is created, companies should choose their niche and work to excel at it. Are you the company with the really flexible benefits program?  Do you offer the best training?  Higher salaries?  Avoid the pitfall of trying to be all things to all employees.
And as an added benefit, the act of creating its EVP affords the organization the opportunity to re-examine its culture, reinforcing what is good and shedding or changing what no longer works.
It is especially important to design the EVP from an employee-centric viewpoint, using outside-in thinking. The goal is not to bestow the EVP on employees but to co-create it with them. However, the EVP should clearly be sponsored by the business and applied appropriately throughout the organization. Operational and other problems often are identified during the EVP process, and those should be fixed.
Finally, the EVP's creation process encourages organizational innovation to fill gaps between the actual and the aspirational. Perhaps a new perk needs to be introduced to reward high-achieving individuals or groups. Or an agility issue can spawn a more flexible way of solving problems.
An EVP is a living document that should be available to employees and not set in stone. In fact, it should be revisited and reviewed regularly.
As banks and insurers change, they need a very different competency set to operate a truly digital business. While a strategy to upgrade the existing workforce remains a priority, the organization also must execute a parallel approach to attract suitably skilled new talent. The organization requires a renewed employee value proposition to differentiate the organization, enabling it to attract, engage and retain the talent that's needed.