---
In my previous post, I spoke about the future workforce and challenged you to imagine the spaces they might occupy in the future. To be competitive in the race to attract top talent, business leaders need to start thinking how they will create new workspaces that allow people to be creative, flexible and productive.
What will the future workforce need to operate and innovate in this new space? What technologies will they need to collaborate? How will technology make their work easier, not harder?
In this post, I seek to explore how you can use smart technologies to create the future workplace.
The impact of the Internet of Things
With the rise of the Internet of Things (IoT), we have more tools at our disposal to make this imagined space a reality. The smart-office market was valued at $22.21 billion in 2017 and is expected to reach $46.11 billion by 2023. But what is a smart office?
Simply put, it's any space that is connected to the internet via IoT devices. Everyday physical objects (for example lights, blinds, temperature gauges, etc.) can be embedded with the ability to connect to other devices or networks to collect and exchange information. The benefits abound: better employee productivity, business efficiency, workplace safety, energy savings, etc. But is it worth the investment? Can it, for example, be applied on a global scale, given its dependency on power supply and a steady internet connection?
I believe that an IoT-powered workspace is part of the future. What we need is a behavioral and cultural paradigm shift to create a self-service, on-demand and connected workforce.
The IoT in the workplace
How can smart technologies contribute to increased workplace productivity in smart offices? There are various applications of the IoT in the workplace, for example:
Digital passes for better
Smart lighting and sensors to save
Temperature/climate control for a comfortable work environment.
Connected-health devices and sensors/fitness trackers to boost
Digital tools for better communication and collaboration.
More effective recruitment: with augmented reality, you can put a recruitment candidate in a virtual situation and see their response by tracking it through wearable devices.
A smart board to help teams innovate and collaborate.
With the IoT in the workplace, employees can become happier, more productive, and feel like they're working in a comfortable and safe environment.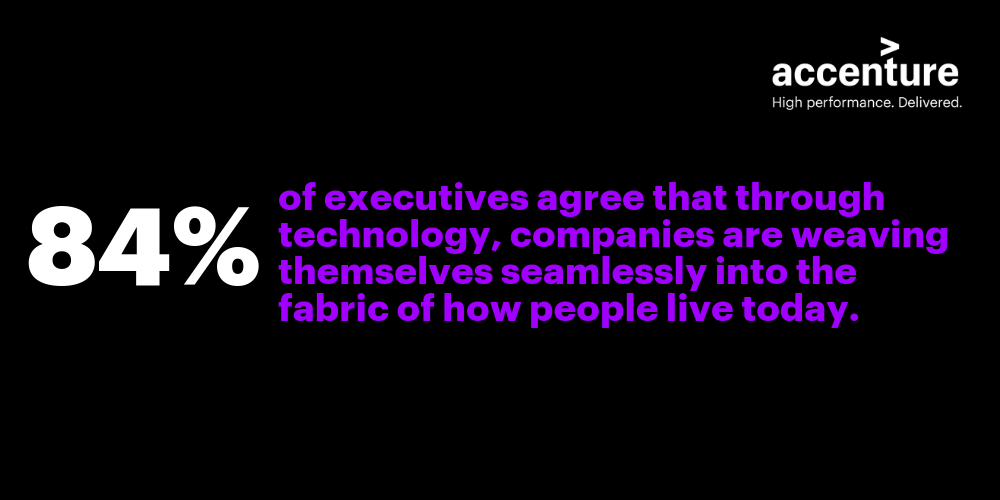 AI application in the workplace
Our 2018 Technology Vision report highlights five trends that are transforming society and creating the foundation for future enterprise growth. They are:
Citizen AI
Extended Reality
Data Veracity
Frictionless Business
Internet of Thinking
We believe that by "raising" artificial intelligence (AI) responsibly, businesses will create a collaborative, powerful new member of the workforce. AI is a collection of advanced technologies that allows machines to sense, comprehend, act and learn. This opens up a world of opportunities for the workplace.
In a previous series, I looked at how AI is transforming work in financial services. Let's take a further look at how AI can be applied in workplaces in different industries:
| | |
| --- | --- |
| Today | Tomorrow |
| A pharmacovigilance scientist combs through vast volumes of documents to assess safety issues related to drugs. | AI, using natural language processing and machine learning, eases scientists' workload, enabling them to work on higher-risk cases. |
| A software developer spends time identifying new spam flags and manually writing rules for spam detection. | Machine intelligence identifies new spam keywords and updates detection rules, freeing the employee from work unrelated to new software development. |
| An aerospace engineer designs a new aircraft component, making manual calculations, to produce strong and light designs. | Generative design mimics nature's evolutionary approach to consider millions of possible designs and tests for strength and lightness. |
| A long-haul driver controls the vehicle on the road and is in charge of speed, braking and steering. | As automation controls braking and speed, the driver becomes an "in-cab systems manager", performing high-level technical work such as monitoring diagnostics systems and optimizing routing tasks. |
| A drilling technician drills multiple test holes, manually preparing the drill, calculating and entering the correct pressure and speed for the drill. | AI tells the drilling technician which oil deposits to target and intelligent drills calculate speed, pressure and depth. |
The evolution of work and the elevation of workers
Work made simpler with technology
When we think about how we work, we need to think about the practical considerations of how we can integrate smart technologies in the workplace. We need technologies to be more integrated, to speak to each other. How do we save time if we have to, for example, dial into a meeting?
There are many excellent communication tools available that connect teams and workers across the globe in real-time, for example Slack, Google Hangouts, Workplace by Facebook, etc.
At Accenture, we use Skype for Business to enable unified, seamless communication across the enterprise. Skype for Business integrates audio calls and instant messaging with videoconferencing, content sharing and many other capabilities. More than 410 000 people—virtually the entire Accenture workforce as well as many partners and contractors—are enabled with Skype for Business. Nearly all Accenture conferencing—99.8 percent—now takes place via Skype for Business.
What were the results of migrating to Skype for Business?
We cut the average cost of an Accenture audio conference call by 83 percent.
Skype for Business video minutes, including conferencing and peer-to-peer video, averages 8 million minutes per month.
There are 90 million minutes a month of desktop sharing using Skype for Business.
More than 520 Accenture clients are federated with Skype for Business.
Financial services have struggled with compliance and regulation to leverage some of these real-time systems for greater communication and collaboration. Historically, FS clients have said no to Outlook in the cloud, which is a prerequisite for using Skype for Business or other Microsoft Office 365 technologies. However, organizations are starting to win the battle with security which is allowing them to introduce such technologies. This will be an absolute game changer for enhancing digital work tools and will open the door to future advances.
Now, imagine how impressed a new joiner will be when you tell them that the practical aspects of their jobs—communication, collaboration, security, turning down the AC—have been made easier with the smart technologies we experience in our personal lives.
In my next post, I'll look at emerging co-working spaces and how financial services firms can use them as a starting point to imagine their future workplace. For more insight, read the 2018 Accenture Technology Vision report and the Future Workforce Survey.
To find out more about digital HR in financial services or to join us at the Change Directors Forum and People Innovation Forum in London, please contact me here or on Twitter @knott_nic.