---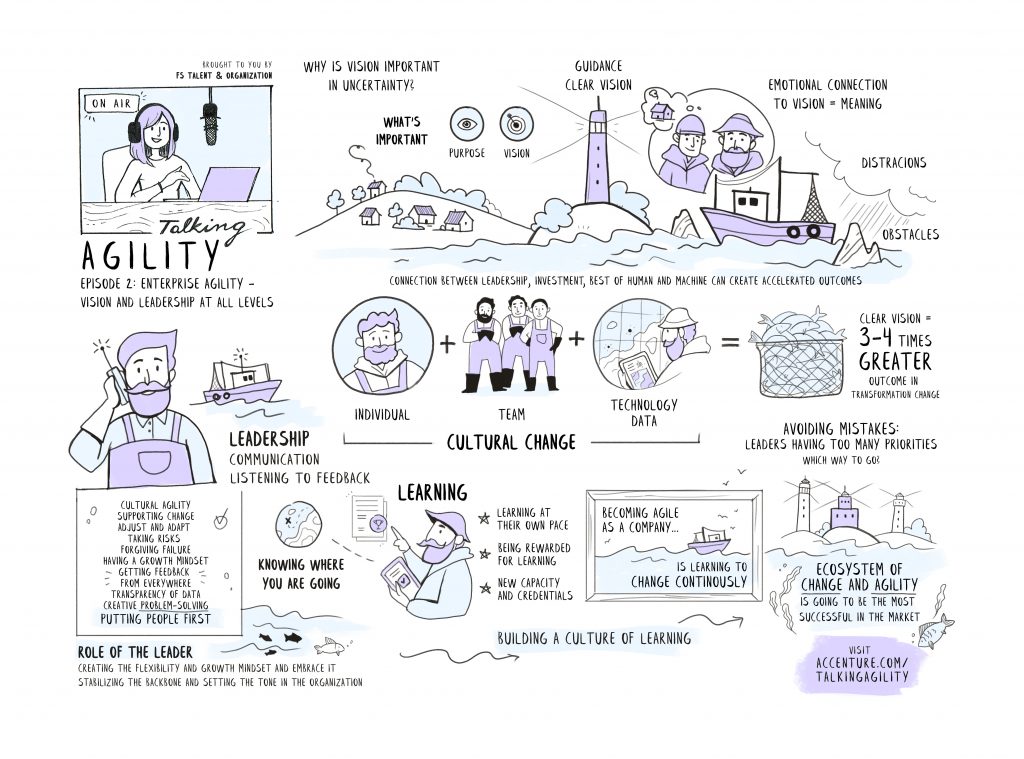 Welcome to this second blog post covering the Talking Agility podcast; I hope you found the first one informative and helpful.
In the first episode of Talking Agility, we explored what enterprise agility is and how it works. I was joined by Andy Young and James Tabernor, who shared their perspectives. I think this was a great way to introduce the subject and I'm excited to be furthering that exploration, in episode two, with a look at vision and leadership at all levels of transformation. If that's a topic that interests you, you can find the new podcast by Accenture Financial Services Talent & Organization on iTunes, SoundCloud and our website.
In this latest episode we examine and discuss vision and leadership with the Global Lead of Accenture Talent & Organization, Eva Sage-Gavin. Eva's focus is on helping Accenture's clients and their workforces shift their leadership mindsets, talent and cultures—harnessing the power of digital technologies to innovate, unlock new sources of value and transform their businesses.
Our conversation was wide-ranging, engaging and inspiring, and I really enjoyed Eva's perspective and ability to break down complex concepts or approaches into simple, jargon-free terms. At the outset of our discussion I asked her about the role of vision and leadership in transformational change. Eva answered that during periods of uncertainty, understanding one's role can help move individuals and organizations forward.
"In these turbulent economic times, people are looking for clarity and a sense of purpose to help them navigate," she explained. She added that when people discover what they are best at, it helps them find mastery in their job.
"In these turbulent economic times, people are looking for clarity and a sense of purpose to help them navigate." Accenture's Eva Sage-Gavin
"Given this time of great choice, having a clear sense of vision tells you what is important in what you and your team are trying to achieve—and it helps you make good decisions every day, particularly if it's a highly empowered environment."
Eva's comments reminded me of what our previous guest, Andy Young, wrote in his recent blog series, "How to Rewire Leadership Governance and Funding for True Agility." In the post, he outlined how vision and leadership need to be strengthened by financial services organizations if they truly want to be agile. It's an enlightening read and I encourage you to explore the entire series. In it he writes:
"Agile organisations tend to create alignment more through vision and purpose, relying less on traditional levers of hierarchical authority. This allows faster response and iterative changes, while remaining aligned to an overall direction."
This importance of vision and leadership also reminded me of an analogy I've heard, one in which a compelling vision is like a lighthouse for fishermen in rough seas, who use the beacon as a way to navigate toward safe harbor even though they are experienced and have an innate understanding of their position and ability.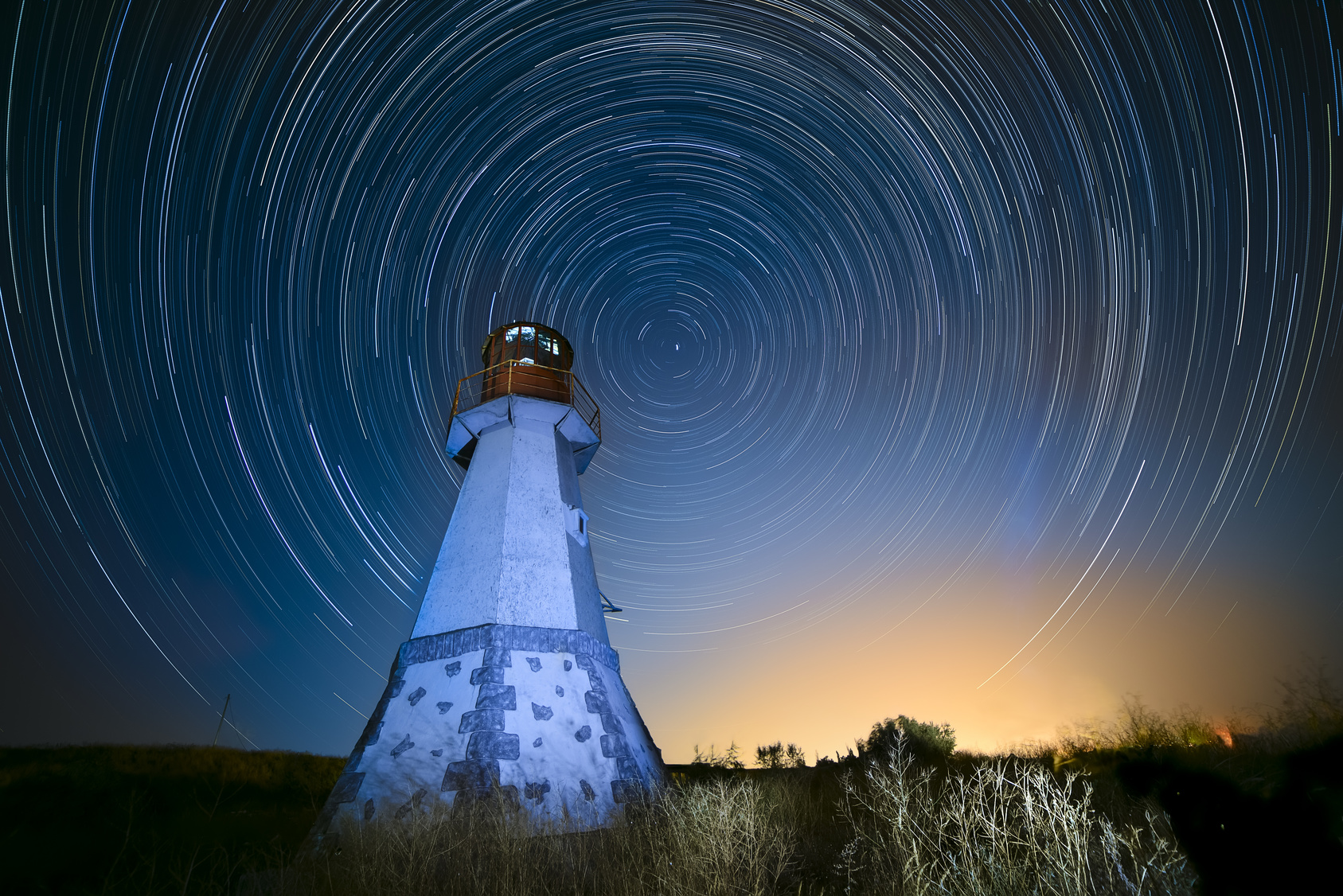 "I think that is a beautiful analogy and there are a couple of different pieces in there that make it very simple," Eva said when I shared it with her during our conversation. "One is their desire to come home, and light is a beacon for them. It's personal, right?"
She goes on to say that those who are out at sea are going to try to make good decisions because they want to re-anchor no matter how stormy it is. It's similar to how and why a large organization might look toward developing leadership practices to help them navigate the turbulent times she mentioned earlier.
"The other thing is, imagine a world in which there was no lighthouse. There's a phrase I often hear, 'If you don't know where you're going, any road will get you there,'––i.e. you can wander and be lost."
This evaluation of leadership and vision is spot-on and really helps us understand why even successful organizations should be considering enterprise agility. It's not just something that should be tackled once you are in trouble. If a sailor waited to have the lighthouse built until after he or she was in trouble, it wouldn't be effective.
We covered a lot in our discussion about vision and leadership, including how sometimes the best ideas come from those who are new to the organization or come with a fresh perspective. It was a great pleasure to explore the subject with someone as experienced as Eva Sage-Gavin and I encourage you to listen to the conversation in its entirety in episode two of Talking Agility. It's a candid look at enterprise agility from a professional who has helped guide some of the largest corporations through turbulent times!
Eva Sage-Gavin is a regular columnist for Human Resources Executive. You can read more from her here. 
There will be a new episode of Talking Agility every two weeks and you can subscribe here, as well as on iTunes or Soundcloud, so you never miss an important discussion. We've also created a website to serve as a hub for the show, where you can reach us and our guests to further engage with enterprise agility.
If you've got comments, questions or suggestions for future shows, we encourage you to get in touch.
I appreciate everyone who has taken the time to read this post, and I look forward to hearing from you––in the spirit of agile, we are looking to improve constantly! Please contact me on Twitter, LinkedIn, or through the Podcast website – I'd love to hear from you!
For more on the topic of rewiring leadership, governance, and funding, read Andy Young's blog post here.