---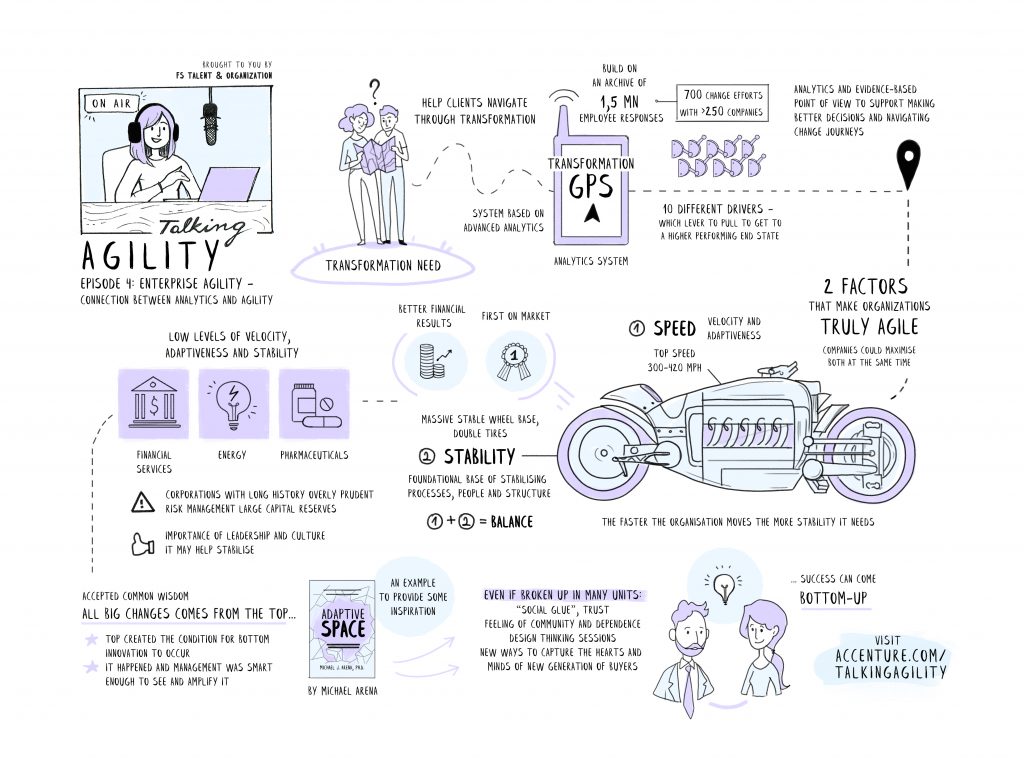 I wanted to start this post by saying thank you to everyone who has listened to, commented on and shared episodes of Talking Agility. The response has been very positive and we are excited to let you know that episode four is now available for download or streaming.
In the previous episode of Talking Agility, I was joined by Andy Young, who helped us take a closer look at the challenges and opportunities of becoming more agile.
In our fourth episode, I was delighted to be joined by Michael Bazigos, the Global Managing Director of Accenture's Strategy's Organizational Analytics group whose work focuses on performance through data-driven, insight-led consulting. He joined me from my favorite city in the world, New York!
Michael's experience in analytics-based performance and agility is extensive – I was really interested to hear how he sees the role of agility in successful business transformations, and how he approaches it within his own work. He said:
"One way that we work with clients is to help them navigate through transformation, any kind of transformation. It might be a good-to-great transformation. It might be a transformation to move to a digital culture. It might be actual digitization or automation of work processes. But whatever it is it, it turns out that there are certain commonalities about how change gets done."
One thing that has stood out for Michael, and been borne out through Accenture research, is that having a strong foundational base is imperative. As discussed in our report, "Enterprise Agility in Financial Services: The New Strategic Imperative," financial services organization need to strengthen their base in order to gain velocity and become more adaptive.
"Financial services needs to speed up, and strengthen its foundational base."
In that same report, Accenture research showed that four key elements contribute to the velocity & adaptiveness score of financial services firms:
1. speed to market
2. responding rapidly
3. exploiting opportunities, and
4. staying ahead.
Despite many efforts toward meaningful transformation, financial services firms fall below the 50th percentile on all four elements and the average score puts them in the 39th percentile. In other words, 61 percent of companies in all sectors score higher. Insurance scored the lowest, at the 16th percentile, with banking in the 43rd and capital markets in the 48th. Interesting findings, which Michael said are really the first time we see elements of agile 'quantified'.
The probability of organizations with different enterprise agility ratings achieving top-quartile financial performance (versus the average of 25%). Source: Accenture Transformation GPS study.
Michael believes foundational stability is just as important as speed. During our conversation he provided an analogy that illustrates this concept. While Andy Young compares agility to learning to ride a bike,  Michael points to the Dodge Tomahawk motorcycle, which can reach speeds of up to 350 mph (that's 560 kph for those of us not in the US). He has often wondered how it can travel so fast without tipping over.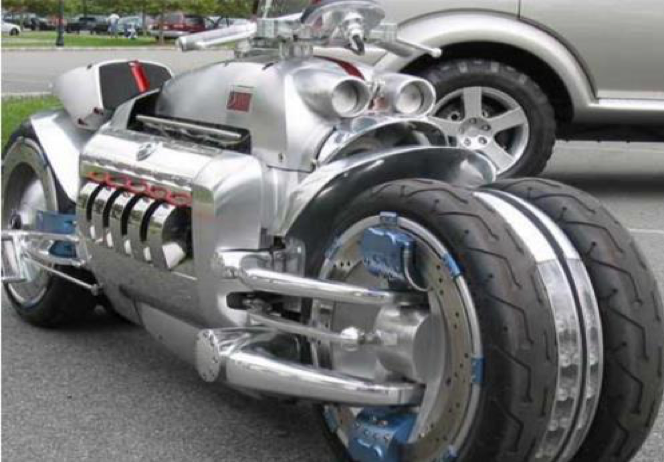 The secret, says Michael, is in the base. The Tomahawk isn't the classical motorcycle style we all know. It has a wheelbase of about 18 inches wide, with a double front tire and a double back tire.
"To me," he says, "the Tomahawk symbolizes, metaphorically, organizational stability, because this is a motorcycle that's going to go at top speed and there is no chance that it will tilt or spill over. These are really solid wheels––and so we thought that the faster an organization moves, the more stability it needs in order to prevent it from losing balance."
But how does one create that stability?
"We think that the importance of leadership and culture reigns supreme," explains Michael, "and that is one thing that can give an organization higher scores for a stabilizing foundational base."
There is a new episode of Talking Agility every two weeks; you can subscribe on iTunes or Soundcloud. If you have comments, questions or suggestions for future shows, please do get in touch. Your comments are the iterative feedback for improvement we are looking for!
I appreciate everyone who has messaged us already and I look forward to talking more with you. You can find me on Twitter, LinkedIn, or through the podcast website – I'd love to hear from you!