---
It is my pleasure to be writing this blog, following the release of the Talking Agility podcast by Accenture's Talent & Organization for Financial Services on iTunes, SoundCloud and our website.
In this premiere episode of Talking Agility, we explore enterprise agility: what it is and how it works. I was joined by my colleagues Andy Young, Managing Director for Accenture's Financial Services Talent & Organization practice in London and the Global Lead for Agile Organization, and James Tabernor, a change management specialist within our practice, to get their perspectives on the subject.
Our conversation covered several different aspects of enterprise agility in large organizations, particularly in financial services, and I especially enjoyed the free-flow discussion about what the challenges are in tackling the sometimes uphill battle of implementing agility in organizations that are resistant to change. This is at the forefront of our clients' attention and a very interesting question to explore.
Andy explained that for him, "enterprise agility is an organization's ability to respond quickly and effectively to opportunities and disruption." He added that organizations that are truly agile are twice as likely as the average firm to achieve top-quartile financial performance. If you are interested in the quantitative side of enterprise agility, the latest Accenture study looks into it in more depth.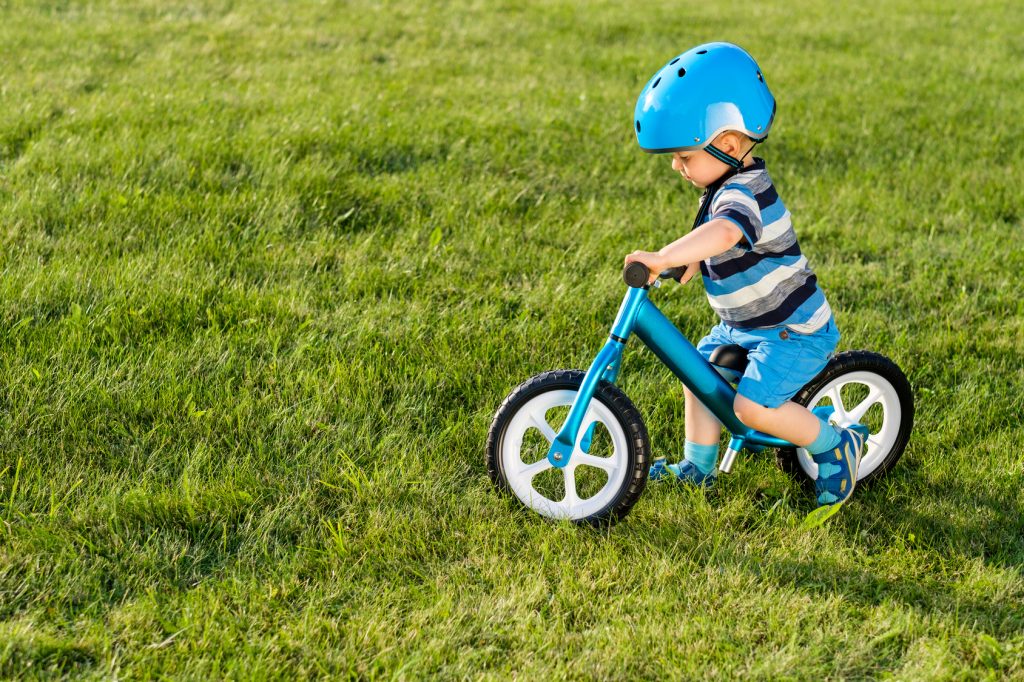 I wanted to know more about transformation, and so asked Andy to expand on a metaphor he uses when describing how organizations become more agile.
"I've got two relatively young children who are learning to ride a bike," he explains. "Agility is very much like that. It's doing something new that is quite difficult to start with, but which also requires a combination of two things that almost sound paradoxical when we start: speed and stability. You need to start peddling to get up to speed to keep going, but you also need to keep balanced."
In the same way that Andy's kids need to strike a balance between moving forward and maintaining control, organizations tackling agility also need to ensure they stay upright––they need to integrate strategies for agility that keep them moving ahead in safe, stable ways.
With that in mind, many financial services organizations have made it a strategic imperative to become more agile, so they can better navigate the pace of change. But just how exactly is that possible––especially within organizations that may have tens of thousands of employees?
One of the ways that James tackles this is through strategy, applying it to specific areas within an organization that then coalesce to create broad change. He believes that there is no single mold or process for change, but that being truly agile requires creative ways of looking at problems––and buy-in at an executive level.
"Generally, the acceptance level of enterprise agility is good," James explains. "However, that first moment when someone in a practical position is empowered but falls back into the traditional way of doing things––that is a challenge."
I find this kind of perspective fascinating. Recently, I was reading an article from Harvard Business Review on leadership titled "The Best Strategic Leaders Balance Agility and Consistency." The author, John Coleman, backs up what James and Andy both said: that successful leaders are "able to effectively execute the core of their business while remaining open to trends in the market and adapting to meet them."
Throughout the discussion we kept coming back to the key aspects of success for enterprise agility: changing behaviors in an organization, creating the right environment, and establishing buy-in with leadership.
It was a great pleasure to have the opportunity to talk with Andy and James in this format and to hear their thoughts. I hope you find 20 minutes during your commute or any other time to listen to the podcast to hear firsthand how we work with organizations to help them become more agile.
And if you're curious about where we're taking Talking Agility – there will be a new episode of the podcast series every two weeks. You can subscribe here as well as on iTunes or Soundcloud, so you need never miss an important discussion. The website is also a hub for the show, where you can reach us and our guests to further engage with enterprise agility.
We're really excited to hear your comments, questions and suggestions for the show––or how your own agility journey is going––and we encourage you to get in touch.
Thank you for reading this post. I look forward to hearing from you with any feedback – in the spirit of agile, we are looking to improve constantly!