Other parts of this series:
---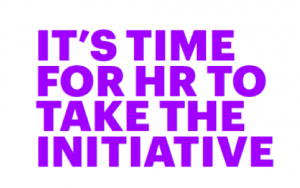 The days of HR having only administrative, compliance and policing functions are over. Financial services organizations are changing, with new and innovative technologies increasingly undertaking the functions that were once the responsibility of people. This is affecting employee experiences and requirements. With the increasing integration of new and innovative technologies into the workplace, this change is positioning HR at the centre of a workforce learning to mix people and machines.
A workforce that integrates people with technology has the potential to enhance talent acquisition, development, motivation and management––and getting it right requires HR to be at the table with a leadership role in the transformation strategy. Positioned this way, the new HR function should view itself as the architect and builder of a new workforce experience, helping financial services organizations attract––and keep––the right talent.
Research indicates that to do this, organizations need to be more people-centric. Accenture's 2017 Financial Services Change Survey found that "availability of resources and the appropriate skill sets" was the second biggest barrier to change in financial services, right after "complex structures and legacy environments."
Challenges for a reimagined HR
One of the biggest challenges HR faces is in convincing the business that while new technology offers benefits, one of these is not the opportunity to cut costs by reducing employee numbers. In fact, doing so can limit growth. HR needs to actively shift the "How do we do the same things with fewer people?" approach often espoused by financial services executives, to a more human-centric view: "How do we augment our people's performance with intelligent tech?"
This will require HR to invest more heavily in digital solutions. Doing so will have the added advantages of providing meaningful insights through analytics and making it easier to attract top talent—but it will require HR to improve its understanding of the requirements and functions of new technology.
In this short video we've outlined how our human-centric HR approach has benefits for financial services organizations, both in terms of increasing employee retention and attracting the best skills—which, of course, helps with the bottom line:
A path forward
Financial services organizations are in a fight for the top talent and must innovate to attract them. HR should embrace and elevate the people-centric approach to future strategies, although doing so requires a stronger position at the executive level. This will help HR to identify the kinds of talent required to move the organization forward and to make sure the best people join—and remain.
I wrote about how to encourage this talent acquisition and retention in a previous blog series, "Five Key Objectives of A Great Employee Experience." In it you can read in more detail about how focusing on attracting the best talent by creating inviting workplaces benefits organizations.
HR should be ready to deal with a workforce that is more diverse than ever, with new and different expectations; one that engages with the organization in non-traditional ways. By positioning as a key player in the C-suite with insight into human capital and employee expectations, HR can help financial services organizations integrate new and innovative technologies that augment the employee experience while benefiting the organization as a whole.
It is clear that HR is becoming an increasingly valuable resource that can help financial services organizations navigate the transition to a more digital environment by aligning and understanding the requirements of both technology and human capital. HR must be proactive in managing employee expectations, as well as those of the organization.
In my next post I'll explore in more detail the relationship between HR and technology, and how the people-centric mindset can elevate and drive change.
In the meantime, you can download the full report on Reimagining HR in Financial Services here. If you'd like to reach out with comments or questions, please contact me here: Rosario Russo.