---
Moving human capital management to the cloud with hosted, software-as-a-service (SaaS) solutions not only takes the burden of managing the software away from the organization; it also brings standardized processes, mobile enablement, SaaS agility and a service focus. In addition, it creates a system capable of moving the levers that HR needs to drive change and create advantage for the organization.
Let's take a closer look.
Cloud offers HR teams built-in advantages such as standardized processes, an improved consumer-grade user interface which is mobile-enabled, and a platform for consolidated reporting and analysis. Further, the second 'S' in SaaS means a focus on service—unlike the on-premise days, the cloud provides a service which enables organizations to be agile and to focus on growing their business versus maintaining and evolving their software.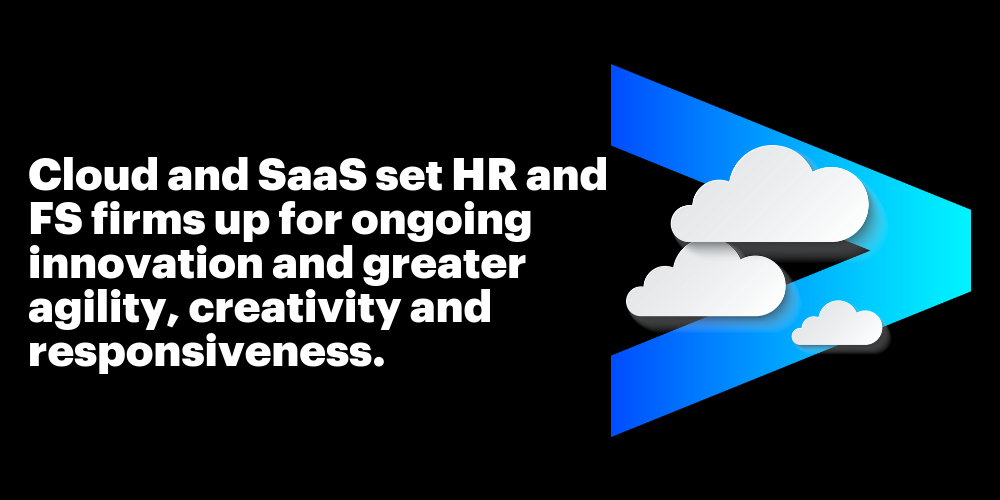 This is important, as the application of cloud sets organizations up for ongoing innovation and lays the foundation for greater digital agility, creativity and responsiveness. Teams no longer need to be constrained by a customized HR platform; nor do they need to engage in massive upgrade projects. Instead, nudges from the SaaS provider can help them take advantage of enhancements that are customer-driven and can be implemented in smaller, more frequent steps.
The goal under any circumstances is to keep the system capable of moving the levers that HR needs to use to drive transformation and enable the organization to meet its current and future strategic objectives.
HR transformation levers
Alcatel-Lucent had three goals for its HR transformation: to change its HR platform and re-engineer its processes, redefine the role and responsibilities of HR, and outsource its day-to-day operating activities. With Accenture's help, it replaced its aging on-site HR IT systems with a cloud-based platform that included a global service delivery capability, a broad self-service capability for employees and managers, a new recruitment model and a rationalized reporting portfolio. The result: HR admin costs dropped by 30 percent in 62 countries in 18 months, and the employee experience was significantly improved.
What might HR transformation look like for an FS company?
Join me next week as I round up this series with the three key steps HR could take now to transform and to earn a seat at the boardroom table in FS.
For more on HR transformation in FS, take a look at Accenture's recent report, Reimaging HR in Financial Services.