---
Last year's Efma-Accenture Distribution & Marketing Innovation (DMI) Awards highlighted some truly remarkable ideas in retail banking.  
The awards ceremony in Rome celebrated some amazing innovations, including an AI that helps customers make smarter financial decisions, an online mini-series dramatizing the lives of bankers in Singapore, and an app that turns smartphones into "pocket checkouts". Some of the award winners and nominees have already made waves in the industry, but I don't doubt that the biggest impact for most lies in the days to come.  
Looking at the winners, it is interesting to pause and ask: how many of these projects were you aware of this time last year? If you're like me, the answer is one or two—certainly not most of them. It is encouraging and humbling to think of what these awards represent for our industry's capacity to innovate and make positive change for our customers.  
The DMI Awards have been a fixture in the industry calendar for years. The 2017 edition was the greatest one yet—attracting the attention of 180 financial institutions in 59 countries, who submitted 467 innovations for consideration.  
Download our report on innovation trends from the 2017 awards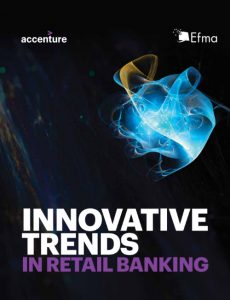 What's interesting is that these financial institutions have brought innovation to a new level, and fresh and exciting concepts are emerging. We are seeing "the new made newer" and banks' are accelerating their innovation initiatives and consolidating around quite specific areas of interest. Visit our Efma page to download our report on some of the retail banking innovation trends that were highlighted at the 2017 Awards.
Interested in submitting a banking innovation? 
And so we're looking ahead to this year's awards. Nominations for the 2018 DMI Awards, which will be held in Lisbon on 17 October 2018 are open! Check out the Efma portal for more information about how to submit. If you're connected with a retail banking innovation that has the potential to truly improve life for your customers—or if you know someone who is—I encourage you to step forward. Nominating an innovation is simple and can be done here.  
Over the coming weeks, please visit our Efma page to get updated with news and information as we continue planning for this year's event—which I believe could be even greater.