Other parts of this series:
---
We live in a digital age that is marked by changes in three key areas:
The size, preferences and make-up of the workforce,
The nature of work, and
Technology—which is constantly evolving.
It's a new day for employee engagement and with this period of transformation comes challenges—but also opportunity.
In this series, I'll discuss how technology can reshape the workforce experience. I'll delve into how the workforce experience is changing and how service enablement technologies can improve their experiences. In my second post, I'll explore the business case for technologies like ServiceNow, and then finally I'll give practical examples of how organizations can use technology to transform employee engagement.
The new and future workforce
What do employees want from work? What does the new workforce experience look like? The recent ServiceNow State of Work research report found that the workforce is taking severe strain and that most people feel they work six days a week. The demands of mobile devices and email have caused work levels to rise by 20 percent in the past year. Human resources (HR) is one of those departments at breaking point owing to time-consuming administration work.
At the same time, employees want their work experience to mirror their personal experience with technology. They want their work experiences to be seamless, personalized and effortless; the same convenience that they get from Google, Amazon, Facebook and Apple (GAFA) for example.
Introducing an employee-centric design
Despite challenges, we believe HR should become the new driver of the agile organization. However, the entire enterprise needs to pull together to make it happen.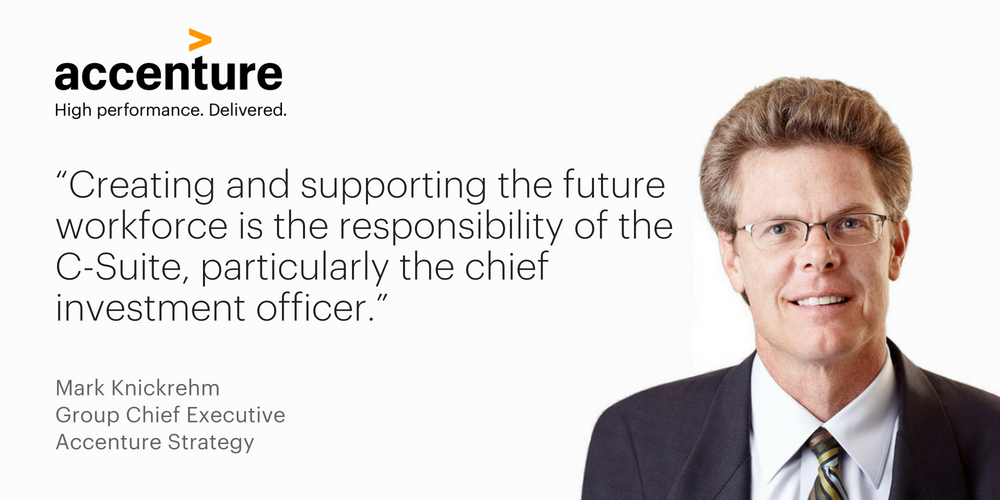 Organizations need to change their internal service delivery model to one that is truly employee-centered. To transform the workforce experience, humans need to be at the heart of design. HR must proactively ask each member of the workforce: "How can I help you? How can I make your life better? How can I simplify and add delight to your work?"
Once organizations have figured out the moments that matter to their employees (more on that later), they can start to acquire technologies that can improve the workforce experience.
What are service enablement technologies?
Service enablement is a term we use to describe how we access services and technologies in an organization. Service enablement platforms—such as ServiceNow —enable employers to create a system of services that help them perform better in their duties. It is a key pillar in an organization's HR transformation because it's fundamental to driving cost efficiencies and enhancing the workforce experience. Service enablement is part of a bigger HR digital transformation puzzle, and works alongside robotics / automation, HR in the cloud, mobile HR services, and social collaboration.
Technologies like ServiceNow helps organizations support their workforce through a seamless, connected and automated HR experience. It enables an employee-centered service delivery model by treating employees like customers and working to anticipate and meet their spoken and unspoken needs. This allows organizations to deliver experiences that people want.
Platforms such as ServiceNow are "systems of action" and a one-stop-shop for HR service delivery. They can integrate with the more traditional HR systems of record to streamline HR services—for example on-boarding, IT, payroll etc.—to build a seamless employee experience across the enterprise.
What makes Accenture different?
Accenture is in a unique position to support organizations in their adoption of service enablement technologies. Through our talent and organization (T&O) and Technology consulting offerings we have experienced HR practitioners, who know how to design employee experiences, working with highly skilled HR technology practitioners, with wide experience in deploying service enablement technologies
In April this year, Accenture for example was named the overall leader—ahead of 12 competitors—in execution and innovation in HfS Blueprint for ServiceNow Services.
A new beginning for employee engagement
In our digital era, employee engagement is a key competitive advantage for organizations. The employee experience is the new battleground—and everyone must get involved. To learn more, download the report: Enhanced Employee Engagement: It's a New Day. Keep reading this series for more information on how to engage your employees and learn how to cultivate a digital environment with ServiceNow.