Other parts of this series:
---
Profound changes, driven by new technologies, are seeing applications evolve into living systems of technologies, infrastructure, and people. To scale innovation a hard reset of systems is needed. However, investment in talent is going to be the single most important action for companies to support future systems.
Future systems will be boundaryless, adaptable, and radically human. Those defining characteristics put people at the core of every process.
Boundaryless. The conventional IT stack—spanning applications, data, and infrastructure—has reached its practical limit. It simply wasn't built for today's complex, ever-changing world. In its place, companies are starting to reimagine their IT stacks as boundaryless systems of complex machine, employee, consumer, partner, and competitor interconnections.
Adaptable. As companies' portfolios of systems and partnerships grow, traditional architectures simply can't keep pace with the sheer scale of business and technology connections. In their place, adaptable, dynamic, "living" architectures, including microservices and serverless architectures, are fostering new levels of organizational agility and scale.
Radically human. These systems are emerging as new kinds of human–machine interaction come together with data and intelligent technologies to create whole ecosystems centered on the user that serve the unique needs of every individual.
As systems evolve, so must the IT workforce.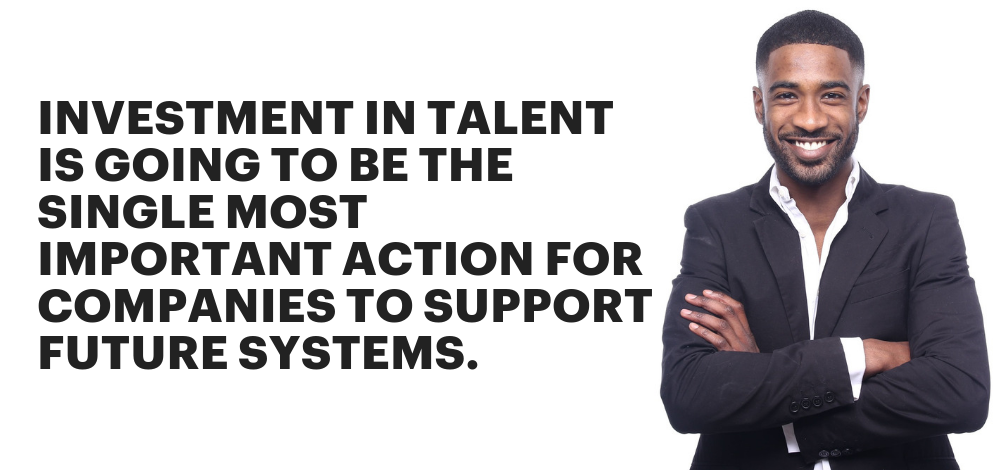 A workforce tied to the technologies of yesterday is one of the biggest obstacles to creating the expansive, flexible, human-centric systems necessary for future success. Companies must be prepared to reimagine their talent strategies for the next era of human–machine collaboration.
To do so, they'll need a workforce of renaissance system engineers—multidisciplinary talent which can bridge infrastructure, development tools, programming languages, and machine learning, while also being deeply immersed in how the business works and how it makes money.
They'll also need to combine their human talent with a growing army of smart machines to create the entirely new kinds of hybrid IT roles that can drive a business forward on innovation and profitability. And they'll need to develop new ways to continuously evolve their workforce, using ongoing learning and organizational transformation to adapt to the relentless pace of technology advances.
Five distinct steps will help build the needed future talent:
Define the new organizational model and key roles, evaluating individual tasks not just jobs.
Describe the skills and competencies needed for the new organization, including those best performed by machines.
Assess the skills of the existing workforce and identify gaps.
Explore dynamic approaches and new channels for sourcing talent, using crowdsourcing and machine resources where appropriate.
Prioritize the skills to be developed, reskilling and retooling the existing workforce using collaborative learning.
Success in the future will be driven by companies that can connect still-critical core systems with the new in a seamless fashion, and then scale the new with thriving future systems. Is your organization ready?
Click here for Accenture's latest report on future systems and how organizations can use them to thrive in a world of constant change.