---
Across industries, the next generation of intelligent solutions—think connected home, connected health and autonomous vehicles—is moving into physical environments. The growing volume of data from massively proliferating data sources that drive these intelligent solutions is putting a strain on existing infrastructures. For insurers with strategies that ride on pushing intelligence into (and gathering data from) the physical world via the Internet of Things (IoT), a rethink is in order.
Enabling intelligence for the next generation of technology demands an overhaul of the existing infrastructures of insurers and their ecosystem partners to support real-time action in dynamic environments. This means adding key skills and workforce capabilities, and rethinking current approaches to both infrastructure and hardware solutions. But it also offers exciting possibilities.
Push decisioning to the edge
Current predictions suggest that by 2020, smart sensors and other IoT devices will generate at least 500 zettabytes of data. To fully enable real-time intelligence, businesses must shift event-driven analysis and decision processing closer to points of interaction and data generation.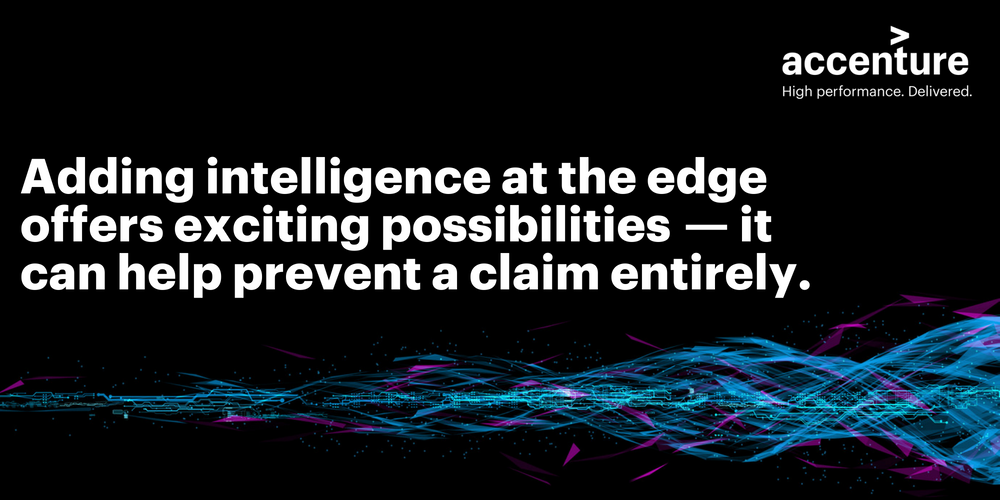 Consider smart-home insurance. Insurers such as RSA, Aviva and Legal & General have partnered with HomeServe Labs for its water leak detector to identify and fix leaks before they become major event. By automating actions at the edge, they can potentially help prevent a claim. German appliance manufacturer Grohe is already moving in this direction—it offers a smart water controller that can automatically cut off water supply if a leak or burst pipe is detected.
Autonomous vehicles offer another example. Self-driving cars need to obey traffic laws, find their way to their destination and avoid collisions even when driving through areas with poor connectivity. Ditto for industrial equipment in remote areas such as mines or offshore oil rigs. The benefits of doing some or all of the processing on the device include reducing network congestion as well as faster response times and less latency.
A new balance needs to be found between cloud and edge computing (automating actions at the edge), and a renewed focus on hardware is required to deliver intelligence everywhere.
For nearly every business, modernizing infrastructures for intelligent actions will mean taking advantage of special-purpose, customizable hardware at the edge of the network, including hardware accelerators: special-purpose hardware that is exceptionally fast at a very specific task.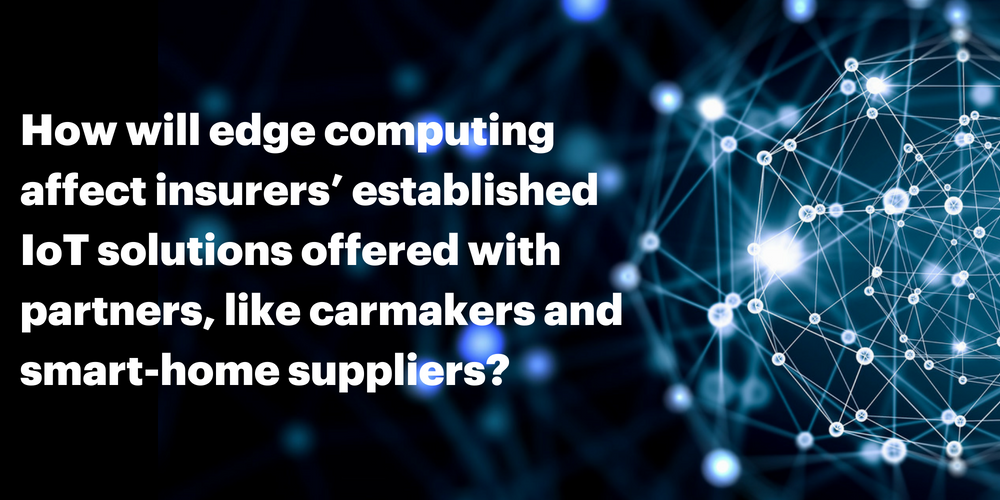 Creating the Internet of Thinking
Creating the Internet of Thinking means extending computing beyond the cloud, toward the edge of networks. As companies extend their infrastructures to reach into the dynamic physical environments they want to serve, insurers will need to examine how this trend towards edge computing will affect their established IoT solutions offered with partners such as carmakers, industrial equipment manufacturers, tech startups and smart-home suppliers.
For FS firms, this trend will affect not just infrastructure but the value proposition of solutions. 
I hope you have found this series useful. My team and I welcome discussion on the trends highlighted by Accenture's Technology Vision for Insurance 2018 report. Please do connect with me to discuss how they may impact your business and how you could gear your organization and strategies to take full advantage of the emerging opportunities.
And stay connected for my next series—it's a closely related topic: achieving enterprise agility, a strategic imperative that is proving elusive for many FS organizations.