Other parts of this series:
---
Consumer behaviors and expectations are shifting in ways that are forcing banks to both redefine their priorities and transform their distribution models. To help map and describe these changes, Accenture's 2017 Financial Services Global Distribution & Marketing Consumer Study gathered the views of more than 32,000 banking customers across 18 markets, including the US and Canada.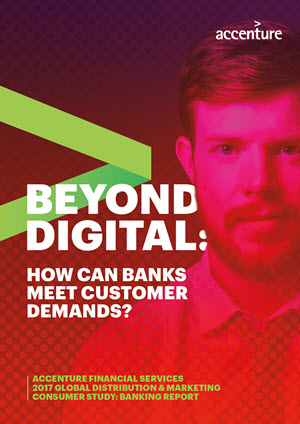 The research provides valuable insights into how North American customers want to interact with their banks, and where innovation can play its part. One of the clearest conclusions from the research: To re-establish trust with customers and secure their loyalty, banks will need more than just a digital-first approach. As digital offerings mature, banks must define their value proposition to encompass both digital innovation and traditional values to meet their customers' needs.
In this series of blogs, we will look at six emerging trends identified within the study, each with profound implications for the banking sector.  We will discuss the three consumer personas detailed by the research: Nomads, Hunters, and Quality Seekers.  And we will explore how banks in the US and Canada can respond to these changes by taking new approaches to how they serve their customers.
Download "Beyond Digital:  How Can Banks Meet Customer Demands?"