Other parts of this series:
---
Is change happening faster than ever in financial services? The information age makes everything quick and easy. As a result, financial services consumers now expect "quick and easy," not to mention personalized banking and insurance. Another change driver? Capturing growth, and for some firms business is booming, with open banking, blockchain, and mergers and acquisitions driving new revenue streams.
Financial firms—and the compliance function in particular—should take steps to rapidly change not only to keep pace, but more importantly seize the opportunities being created in an age of permanent disruption.
Accenture's 2019 Compliance Risk Study asked more than 150 financial services compliance executives to tell us about the state of their functions today. They say responding to rapid business transformation is one of their top priorities.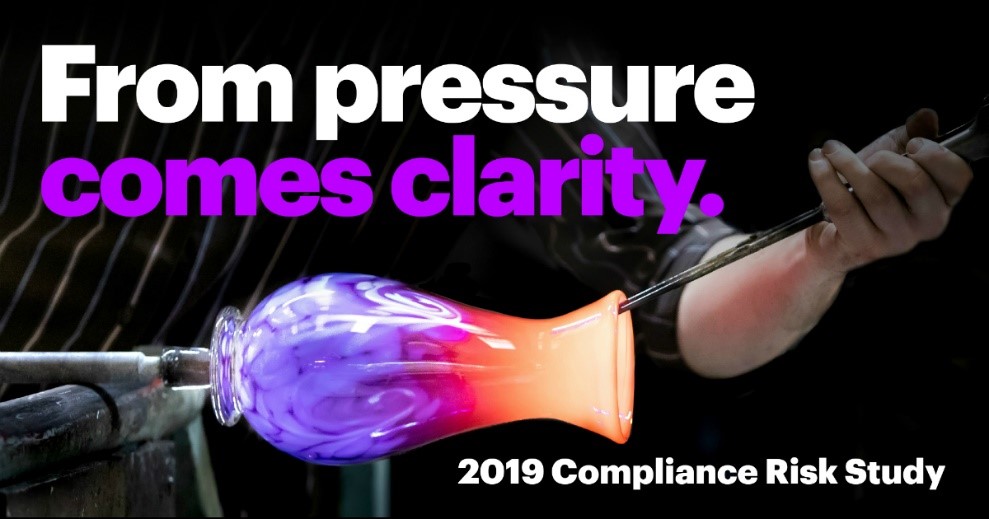 This is today's conundrum. Compliance executives know new technologies, artificial intelligence capabilities and data are key to delivering the seamless, streamlined, personalized service customers expect—but how can they manage the risks and challenges that come with it?
Complicating matters, trust increasingly takes center stage as a "must-have" for financial firms: Customers won't share their data if they don't trust their financial provider to protect that data. We can estimate an actual dollar amount around losing trust. It's not small. For example, Accenture's Competitive Agility Index calculated that money laundering allegations cost one company US$1 billion in revenue.1
For compliance leaders, the stakes are high, but the solutions are murky.
One starting place? In the absence of standardized solutions, bold decision making is the next best thing. Today's function can find ways to reinforce the compliance control framework that supports today's technology-driven approach to business. Leaders can work to equip the function with tools that identify, monitor and manage the risks that accompany the information age.
In previous years, our compliance risk studies have shown the function increasing in stature and capturing a "seat at the table." By modernizing their thinking and positioning their function as essential—for protecting the business and supporting a streamlined customer life cycle—leaders solidify compliance as a growing, business-essential function. They retain that seat at the table and, in fact, further elevate the function's stature. Open-minded compliance leaders can become agile partners to the enterprise, advancing the business into the fourth industrial revolution while facing a state of permanent disruption.
References:
1 "The Bottom Line on Trust – Achieve Competitive Agility," Accenture 2018. Access at: https://www.accenture.com/us-en/insights/strategy/trust-in-business