Summary:
Talking Agility kicks off season two with an interview with Steve Suarez, the Global Head of Risk Transformation and Innovation for HSBC. We discuss how the risk team at HSBC came to catalyse agility across the whole organisation and why an agile risk function can boost business performance.
We covered a lot of ground in the first season of the Talking Agility podcast—and we're planning to take things even further in our second season. Last year, I spoke with a wide range of agility experts about everything from the nuts-and-bolts of agile transformation to the importance of product ownership, the critical roles of employee wellness and overcoming fear, and much more.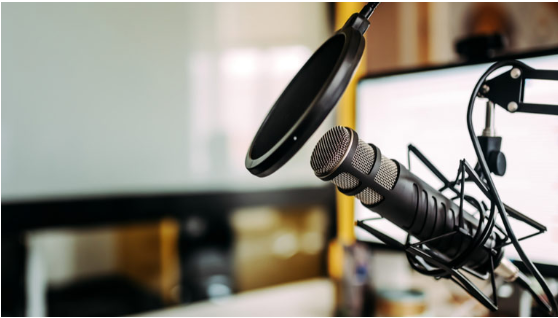 My guests included from Accenture's own agile experts from across the globe to human resources leaders, workforce and change specialists to executives at some of the leading global financial services institutions.
One topic that we did not cover is risk management. In financial services, risk management has traditionally had a reputation of being change-averse by nature and unlikely to embrace agility.
Or so I thought. Then I sat down with Steve Suarez, my first guest in season two of Talking Agility, and my perception drastically changed.
How risk management came to lead the agile charge at HSBC
Steve is the Global Head of Risk Transformation and Innovation for HSBC. I was really surprised and inspired to learn from him that his team was driving enterprise agility—not just within the risk function, but across the entire organisation.
So, how did risk make the leap towards agility? It started when Steve learned that another department was interested in building agile ways of working for itself.

"I'm a big believer that if you're going to run agile, it has to be holistic," Steve told me during our interview. "So, I wanted to get involved and make sure we applied agile in its form across the bank."
"I thought, instead of being led, we would take charge and drive the right behaviour for the bank."
Would you drive a sports car with no brakes?
I'd wager that risk management is not driving agile change at most large financial services organisations. But Steve made an interesting case for why risk management is a natural home for enterprise agility.
"It's like driving a sports car," he said in our interview. "Would you drive a sports car with no brakes? Of course not, that'd be scary."
"The better we can do in risk management, the faster the business can go. We see ourselves as high-performing brakes." That gives trust to customers, which is incredibly important for banks.
The shift to agile required new ways of thinking and new ways of working for Steve's team of risk managers.
"In the past, to be a really good risk manager, you had to control and reduce variability, you had to minimize failure," Steve said in our interview. "You had to have strong governance. It was really an internal view on how we managed risk."
An agile way of working, he said, turns some of this on its head. Agile risk management is less about control and more about experimentation. It seeks to increase variability, not reduce it. It adopts a different mindset that is not afraid of the failure that can come with trying new things, but rather embraces it as a way of learning.
Adopting this way of working while still protecting the business and the customer is a big change within the traditional approach within risk management. That's why, in Steve's words, ultimately agility is "about learning quickly and cheaply."
Different flavours of agility
Another interesting aspect of HSBC's agile transformation is the way it deploys different agile methodologies in different contexts. Steve's thoughts on this were a wonderful illustration of the idea that there's no such thing as one-size-fits-all for agility.
THERE'S NO SUCH THING AS ONE-SIZE-FITS-ALL FOR AGILITY.
"When we first kicked off, there were different types we were looking at," Steve said, including scaled agile, SCRUM, and proprietary methodologies.
Eventually, Steve and his team realized that each approach to agility came with different trade-offs, and that choosing one approach for all of HSBC would not lead to consistency. Plus, it would nudge Steve and his team towards enforcing "right" and "wrong" ways of doing agility across the organization.
"We don't want to be the agile police," Steve said. "We want people to use the tools and understand the methodology and the mindset."
"Once you understand the mindset, that really helps as far as being iterative and working through things instead of hiding behind paperwork and requirements," he added. "We're not dedicated just to one form of agility. We've bought in to the whole agile mindset."
That different mindset, from the prism of agility, was certainly a key component in our discussion. To hear my entire conversation with Steve, tune in to the latest episode of Talking Agility here.
And, as always, I'd love to hear your feedback and suggestions for the show. I can be reached here. And if you haven't heard the first season of Talking Agility, you can find all 14 episodes here.